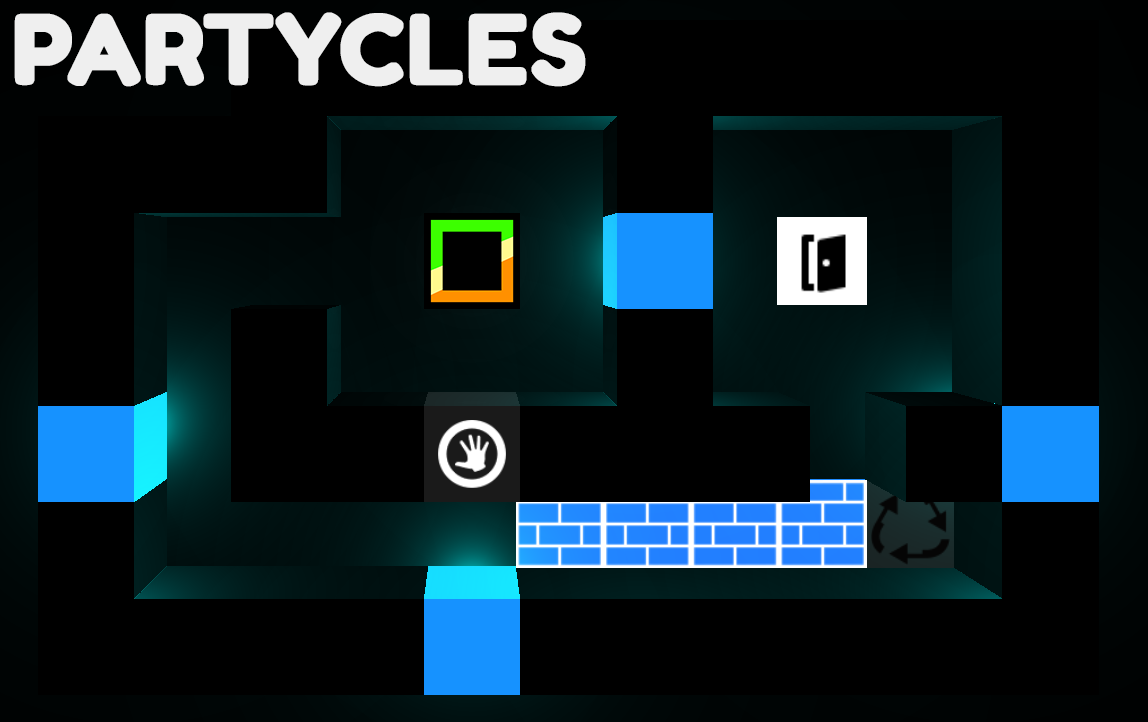 Partycles
A downloadable game for Windows
The goal of the game is to move your little green cube to the exit. You will have to play with lights and colors to solve the puzzles and free your little cube. However, be careful, the little cube's energy is limited and numerous dangerous traps are scattered in the 26 levels of Partycles.
Levels go from easy to hard while teaching you tips and tricks to go further, some levels might rely more on luck than skill.
This game is my first attempt at making a polished and finished game. Please enjoy playing it! Any feedback welcome! Please let me know how much time you need to complete the game.
Art by myself, KenneyNL and game-icons.net. Music by KenneyNL and gamesounds.xyz
---
Thanks for downloading and have fun :)
---
Install instructions
Unzip the folder, double click on the .exe. If you opt to remove the contents from the folder, please ensure that the data file remains with the exe!